Rosehip Anti aging face serum
Regular price

$28.00

Sale price

$23.00
This carefully crafted face serum is packed with potent antioxidants and nourishing ingredients to visibly reduce wrinkles and fine lines, while enhancing your skin's natural defense mechanisms. Experience the revitalizing power of rosehip for a more youthful and radiant complexion. It's a whole Glow juice in one bottle.
✔️Guaranteed Vegan-Friendly
✔️Hassle-Free Returns
Share
It has transformed my skin, making it smoother and more radiant. It's a little bottle of magic that has become a staple in my daily routine.
infusion of rosehip has left my skin feeling incredibly soft and nourished, and I've noticed a visible reduction in fine lines
The rosehip formula has made a noticeable difference in the elasticity and radiance of my skin. It's like a daily dose of nourishment that keeps my complexion looking youthful and vibrant.
worked wonders on my fine lines, and my skin feels firmer and more supple. It's like a luxurious spa treatment in a bottle
I've noticed a significant reduction in the signs of aging.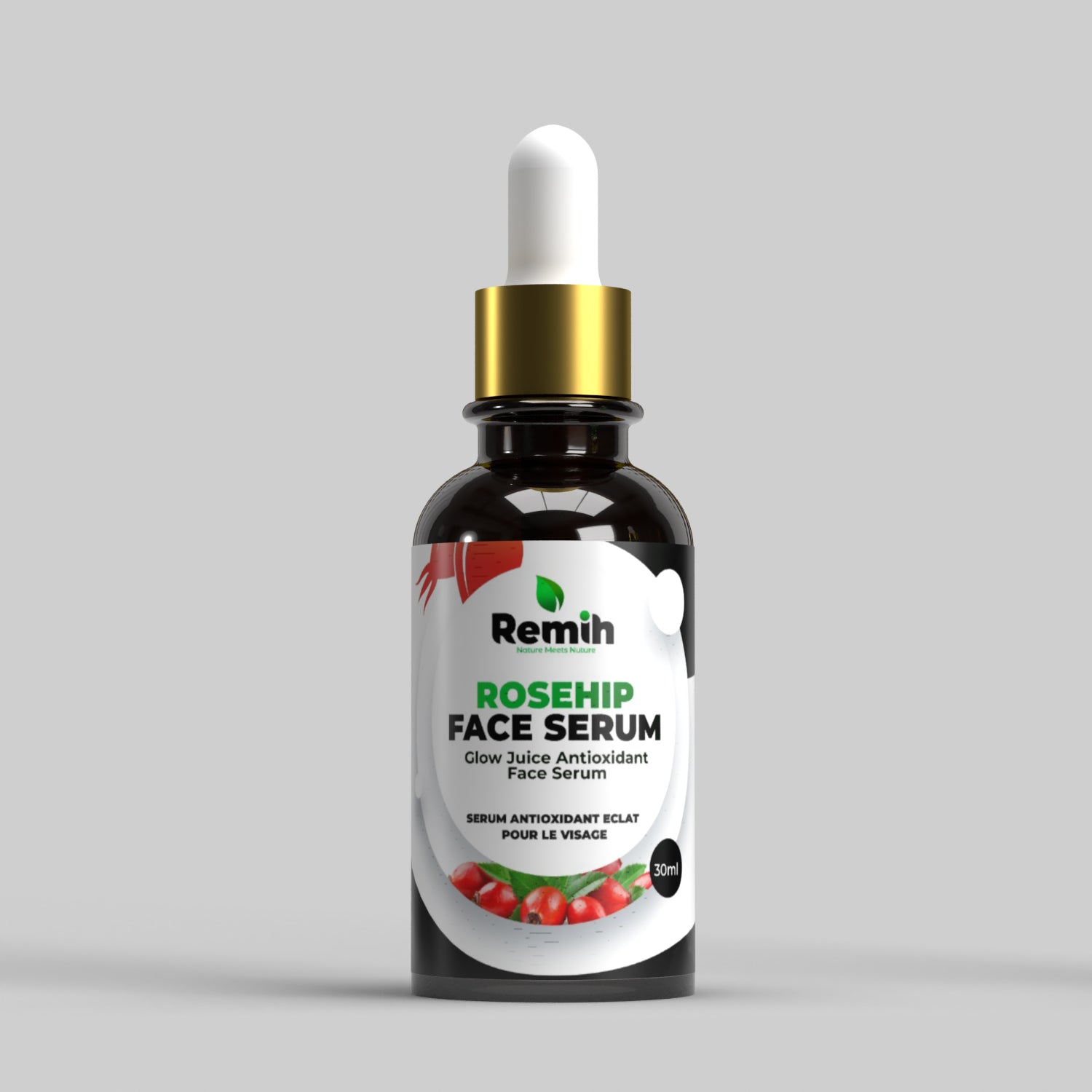 FAQs
What currency are the prices do I see in the site?
I just placed an order, when will it ship?

We try our best to ship items as fast as we can. Please allow 4-7 days production time for your order to ship out, average shipping times are 3-9 Days.
Tracking numbers will be updated 3-5 days after your order has been SHIPPED. If you don't have a tracking number after 7 business, please email us.
Can I cancel my order?

You are able to cancel your order with no penalty! You must cancel your order before it ships. If the item is already sent please use our easy return system to get a full refund.
I have entered an incorrect address, what do I do now?

If you have misspelled or autofill in an incorrect address, simply reply to your order conformation email and confirm. Once you double-check if the address given is wrong, kindly notify us via email  If the given address is wrong we can change the address to the correct one within 24 hours. No refund will be given after the 24 hours of incorrect submission.